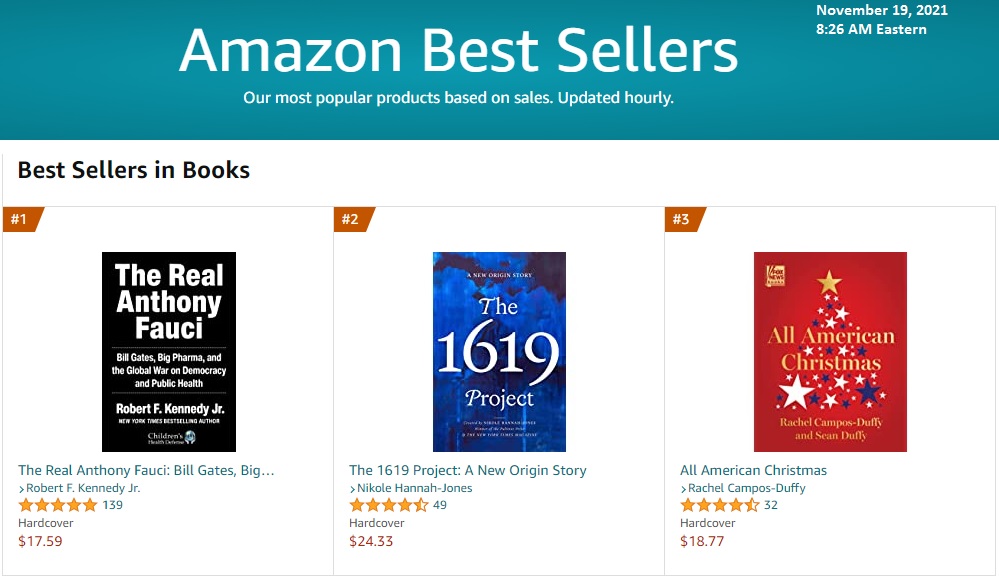 In March of 2020, I told you Fauci was not straight.
Since then, I've devoted a lot of my blog to documenting the details.
Why did I do this?
I don't want to see small businesses and whole communities destroyed
I don't want to see the lives of the poor, already difficult, made even harder
I don't want to see American children in masks (few countries are doing this) and I certainly don't want to see their parents bullied into subjecting them to an experimental medical procedure that has zero medical justification
Thus my alliance with Robert F. Kennedy, Jr. which started April 19, 2021.
At some point, I'll document all the things I've done behind the scenes to get this book to #1 on Amazon. It's a nice accomplishment, but here's a pro's tip: It's just the warm-up for the real work to come.
Meanwhile, I have been and will continue to be sharing the "play-by-play" with my System Club members, the only folks who've had access to me and what I'm up to since 2011.
Oh, and get the book today. Better yet, buy ten.
– Ken
P.S. For over 25 years I've been sharing the simple but powerful things that matter in business – and life – with my clients.
If you'd like direction for your business that will work today, tomorrow, and twenty years from now, make sure you have your own copy of The System Club Letters book.
Posted: November 19, 2021