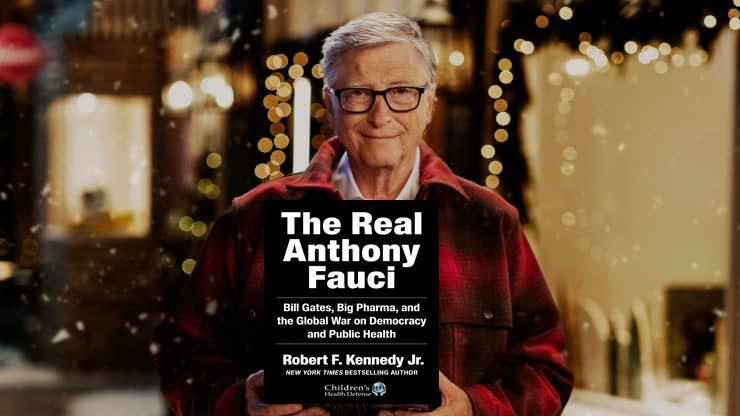 Readers of this blog know that I've been on Fauci's trail since March of 2020 and writing about it in detail  since June of that year. 
My System Club members know that I contributed research to Robert F. Kennedy Jr.'s book (see acknowledgment in the book, page xii, second paragraph) and that in October I got heavily involved in advising the promotional campaign.
When I started the book was #153 and I told the Kennedy people we could get it to #1 and I laid out exactly what needed to be done to achieve it. They did most of the important things, all of which were revelation to them (though ABC stuff for my students.)
Last week, I said that to be on the Amazon bestsellers list for one day is meaningless. We're going for ownership of the top slots through Thanksgiving – at least.
As of this moment (6:40 PM, November 24, the day before Thanksgiving) – more than a week after the launch – we're #1 hardcover, #1 Kindle and #3 on audiobooks. (They didn't fully follow my advice on audio though I did get them from #80 to Top 3. What can I say?)
How did we do it?
Wouldn't you like to know.
System Club members know.
Right now, we're waiting to hear on the New York Times bestseller list.
If we get it and we should, that's good. If we don't, it means we've been unfairly excluded and we have our next media campaign.
Heads we win. Tails we win.
This just in:  6:55 PM  The Real Anthony Fauci is #7 on the New York Times bestsellers list. Let the games begin.
Stay tuned. We're now almost properly warmed up.
Oh, and get the book today. Better yet, buy ten.
– Ken
P.S. For over 25 years I've been sharing the simple but powerful things that matter in business – and life – with my clients.
If you'd like direction for your business that will work today, tomorrow, and twenty years from now, make sure you have your own copy of The System Club Letters book.
Posted:  November 24, 2021