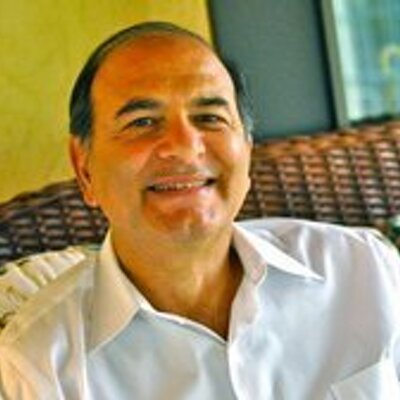 "Tomorrow is not promised…"
Never are these words so poignant as when a good man in the prime of his life is struck down unexpectedly.
You may or may not recognize Fred's name, but I guarantee you know at least two of his clients: Priceline.com and FreeCrediReport.com.
To call these two companies "clients" is to greatly understate the case. In both instances, Fred brought these two business from absolute zero to huge critical mass – with a speed that is practically unprecedented in the history of advertising.
Fred started his working life as a high school educator and athletic coach. Decades after entering the business world, he is still remembered with respect and affection by those he trained.
After a brief and highly successful venture in the food business – he was the most famous "hoagie" maker in Philadelphia which is kind of like being the most famous spaghetti maker in Rome – he tried his hand at radio promotion.
He turned out to be a genius at using radio and arguably was the most effective user of the medium who ever lived.
In a conversation recalled by Brian Kurtz, when consulting with direct response expert Dan Kennedy about who to have to represent radio the medium at a high level direct response advertising conference Kennedy said (paraphrasing): "Fred. He's the only possible choice. If we can't get him, we just won't include direct response radio in the conference."
Fortunately, Fred was available and interested in participating – and his talk was videotaped.
Recently, Fred had been appointed to the Board of New Leash on Life, a non-profit that helps prison inmates rehabilitate themselves by learning to train and socialize dogs at-risk of euthanasia. Previous to this he had been a Big Brother for twenty years.
I'm sure everyone who knew Fred, including those who had the good fortune to get to know him recently, are devastated by this loss.
Our heartfelt condolences to his family and his many long time friends.
A video of a talk by Fred Catona (see note below)
P.S. Brian Kurtz who is the publisher and producer of Titans of Direct Response, an event where Fred demonstrated his skills as an educator and coach, gave me permission to link to the video below.
Please do not link to it without asking for and receiving Brian's permission.
– Ken McCarthy
P.S. For over 25 years I've been sharing the simple but powerful things that matter in business with my clients.
If you'd like direction for your business that will work today, tomorrow and twenty years from now, visit us at the System Club.