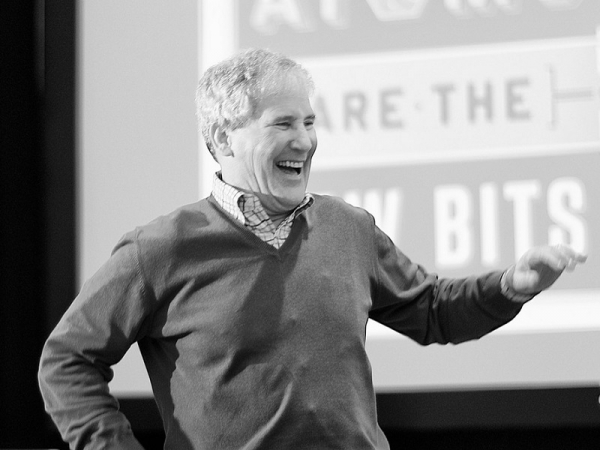 When I was out in Silicon Valley in the 90s I knew of Bill Campbell and even heard him speak once, but he was so private and modest I had no idea about the scope of his influence.
Here's the inside story from Ken Auletta:
In the brief history of modern Silicon Valley, Bill Campbell, who died April 18, at the age of seventy-five, is a giant.
His various titles—Columbia football coach, Apple executive, co-founder of Go Corp., Intuit C.E.O., chairman of Apple, chairman of the Columbia University board—do not convey his influence.
In the world capital of engineering, where per-capita income can seem inversely related to social skills, Campbell was the man who taught founders to look up from their computer screens.
He was known throughout the Valley as "the Coach," the experienced executive who added a touch of humanity as he quietly instructed Steve Jobs, Jeff Bezos, Larry Page, Sergey Brin, Marc Andreessen, Ben Horowitz, the founders of Twitter, Sheryl Sandberg, and countless other entrepreneurs on the human dimensions of management, on the importance of listening to employees and customers, of partnering with others. His obituary was not featured on the front of most newspapers, or at the top of most technology news sites, but it should have been.
More from the article by Ken Auletta.
P.S. The System Seminar is alive and well but our coaching and training is only for members of the System Club. We've taken the annual seminar and spread it out over the entire year and put it behind a private firewall.
Easier to digest, more convenient, and a whole lot more affordable: System Club details are here.
– Ken McCarthy
P.S. For over 25 years I've been sharing the simple but powerful things that matter in business with my clients.
If you'd like direction for your business that will work today, tomorrow and twenty years from now, visit us at the System Club.