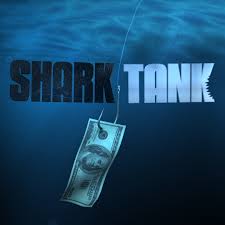 "Sales presentation"…
The phrase sounds a bit boring, sort of like something that you'd be assigned to create for a class in school.
Let me assure you it's not.
Few things will be more important to your financial success than your ability to craft and present winning sales presentations.
What is a "sales presentation?"
It could be a sales letter. It could be an on-stage pitch. It could be a presentation to potential investors…or prospective employees…or joint venture partners…or clients.
It could be something as "simple" as a business/social meal to demonstrate what kind of a person you are.
The entrepreneur who is on track is making some form of a sales presentation ALL THE TIME.
The variations are endless – but the principles are always the same.
What follows is the most successful sales presentation ever delivered on my second favorite business TV show "The Shark Tank" (My favorite show is Marcus Lemonis' The Profit.)
Watch and then afterwards I'll break it down for you.
(Update: I just learned that if you're not in the US (or appear to be), the copyright owner won't permit streaming of this video. Read the principles below anyway. They're still important. If you are in the US…be patient. This video is streaming from the technically clueless folks at ABC. It may take a while.)
Seven rules for creating winning sales presentations – and a bonus:
1. Have something worth selling! If it's not, go back to the drawing board and make your product or service or deal better.
Good products do not sell themselves, but they're a whole lot easier to sell than mediocre ones.
2. Know the value of your product. Not its dollar value necessarily but ALL the things that make it unique, worthwhile, practical and relevant.
This may sound easy, but I can tell you from decades of experience that not one 1 out of 100 (and it could be as high as 1,000) business owners have thought out all the ways their offerings are valuable to others.
3. Give your listeners a clear overview of what you're there to talk about.
4. Be thorough.
Even though this presentation is brief – it clocked in at one minute flat – count how many product features it shared. (I did: six in 60 seconds, or one every 10 seconds.)
5. When you can, DEMONSTRATE.
The great "Top Gun" copywriter of the last 40 years Gary Bencivenga says that nothing – not even great sales copy – beats a good demonstration, and he's right.
Notice that the presenter didn't just say that the material he used was strong. He stood on it.
6. After you've made your case, sum it up powerfully.
What's the Big Win the listener will get by taking the course of action you're proposing?
Is there one. There should be. If there's no Big Win, what's the point?
7. State the next step clearly. What do you want the listener to DO?
Here's the bonus tip:
Deliver on your promises – and then some.
That's the most powerful sales presentation of all and will set you up for a lifetime of additional business.
– Ken McCarthy
P.S. For over 25 years I've been sharing the simple but powerful things that matter in business with my clients.
If you'd like direction for your business that will work today, tomorrow and twenty years from now, visit us at the System Club.