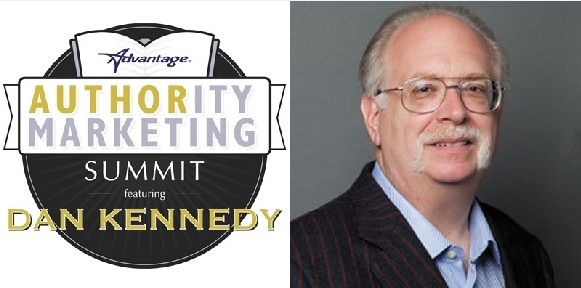 ---
Other than specialized courses on technical topics like SEO and Pay-Per-Click, I very rarely recommend specific marketing trainings.
In fact, the last event I gave my wholehearted endorsement to a broad-purpose marketing training was ten years ago.
(In case you're curious, it was copywriting legend Gary Bencivenga's one and only seminar ever, the Bencivenga 100 at the St. Regis Hotel in New York City in 2005.)
So why after ten years of silence am I recommending this event – and without an affiliate commission no less?
Very simple: The value here is so over-the-top it would be perverse and mean of me not to let everyone know about it.
Why is this such a big deal?
Three things:
1. The topics that are going to be covered
2. The speaker
3. The price
#1 – The topics – how to present effectively from the podium and how to use content to position yourself – are the two fundamental skills you must master if you are an expert and want to enjoy maximum success in your business.
Literally, it can make the difference between being struggling, obscure and broke and having a few million dollars in the bank and living life exactly the way you want to live it.  The know-how is that transformational.
#2 – The speaker – for two full days: Dan Kennedy.
If you've been around for a while, you already know this. If not, let me lay it out for you…
In the the world of teaching people how to massively succeed in info marketing there is Dan Kennedy…and then there is everyone else. It's that black and white.
Without Dan, in the world of info marketing we'd still be living in caves trying to start a fire by rubbing sticks together.  For example, in the Internet marketing space, every single marketer and educator I know of note was not only a student of Dan's, they're an avid student of him.
I know. I was – and still am – one of them.
#3 The price – When I first saw it, I literally did a double take.
This must be some super deal for early birds only who are already members of some kind of Platinum-Gold-Diamond-Paladium insider's group.
Nope. It's the same deal for everyone.
Just to put in in context, just this last June I gladly paid Dan TWICE as much for just one day on a topic that while important is not as "life and death" essential as the two subjects he's presenting on at this event.
In fact, I can't remember ever seeing two days with Dan at this price and I go back with him over twenty-five years.
So if you want to learn essential business-building strategies and tactics from THE master of them and you want to practically "steal" the info, this is where you want to be November 11th and 12th.
Details:
http://advantageauthoritymarketing.com/
P.S.  Don't miss this and hate yourself later.
There are events – and then there are events you absolutely, positively should not miss, and this is one of those very rare cases.
P.P.S. Tell them Ken sent you and let me know when you sign up.
– Ken McCarthy
P.S. For over 25 years I've been sharing the simple but powerful things that matter in business with my clients.
If you'd like direction for your business that will work today, tomorrow and twenty years from now, visit us at the System Club.