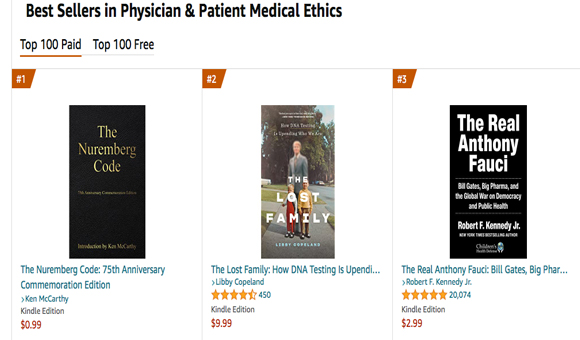 #1 on Amazon in the Physician Ethics category in an environment where the only thing the news media has done in the last two years is denigrate the Nuremberg Code and say "it doesn't apply."
How to break 100% online censorship and canceling.
Thanks to everyone who pitched in.
If you missed being part of the glorious victory, it's not too late to get onboard.
– Ken
P.S. For over 25 years I've been sharing the simple but powerful things that matter in business – and life – with my clients.
If you'd like direction for your business that will work today, tomorrow, and twenty years from now, make sure you have your own copy of The System Club Letters book.
Posted: August 15, 2022